Ortho-K Lenses in Centennial
Correct Your Vision While You Sleep
Slow Myopia Progression & See Clearly With Overnight Contacts
Ortho-K: a scientifically-proven, safe and effective myopia treatment. Our custom-fit contact lenses gently and temporarily reshape the cornea while you sleep.
Enjoy your non-binding, complimentary consultation for Ortho-K lenses today!
---
Did You Know That Myopia Is Skyrocketing in the US & Canada?
50% of the global population is expected to be myopic by 2050.
Not only does it cause nearsightedness and make it harder to see far away objects, but myopia is also associated with other conditions, such as:
Retinal atrophy
Macular degeneration
Higher risk of glaucoma
Greater likelihood of retinal detachment
Lattice degeneration
That's why it is critical to do something about your myopia right away!
---
How Orthokeratology Slows Myopia Progression
Imagine waking up every morning with clear and sharp vision. Thanks to these specialty lenses, you don't have to wear glasses or contacts during the day, and best of all — this treatment is surgery-free!
Moreover, Ortho-K slows or halts eye elongation in children and teens, which radically reduces the risk of myopia progression!
Children and adults with myopia can use Ortho-K lenses to reshape the cornea. Simply insert at night before going to bed and remove them in the morning to see clearly.
---
Ready to Change the Way You See Your World?
---
Ortho-K Lenses in Centennial
Meet our Eye Doctors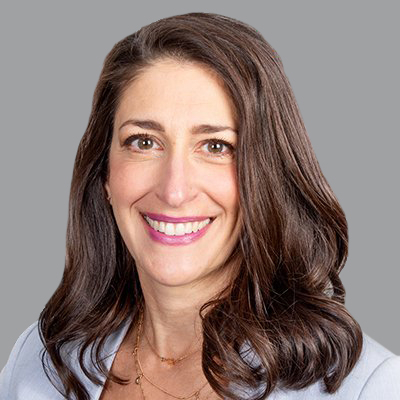 Monday

8:00 am - 5:00 pm

Tuesday

8:00 am - 5:30 pm

Wednesday

8:00 am - 5:00 pm

Thursday

8:00 am - 5:30 pm

Friday

8:00 am - 4:00 pm

Saturday

Closed

Sunday

Closed
Aetna

Anthem

Anthem Blue Cross Blue Shield

Medicare

Spectera

United Healthcare

VSP
---
Here's How Ortho-K Works
Worn While You Sleep

Insert these custom-designed gas permeable lenses at night before going to bed.

Change the Shape of the Cornea

Ortho-K lenses reshape your cornea overnight so you can see clearly the following day!

Enjoy Clear Vision the Next Day

Remove the lenses in the morning and see clearly during the day, without the need for glasses or contact lenses.

Slow Myopia Progression

Ortho-K slows myopia progression in children as young as 8. This lowers their risk of macular degeneration, glaucoma and retinal detachment later in life.
---
Benefits of Ortho-K Lenses
Experience 20/20 vision all day
Perfect for people who engage in individual or team sports
---
What to Expect From Your Free Ortho-K Consultation
Meet With Your Eye Doctor

Talk to an eye care professional who will answer your questions about Ortho-K lenses. Our talented and caring optometrists are trained to work with children and adults and can address any questions or concerns you may have.

Ortho-K Eye Exam

We'll discuss your family's medical history and perform a thorough eye exam to detect myopia and other vision problems you may have.

Results & Treatment Plan

We will inform you of your eye exam results, risk factors, and expected Ortho-K outcomes. The eye doctor at EyeCare Consultants in Centennial will outline a customized Ortho-K plan if you wish to proceed with the treatment.
- Jan. 23, 2023
I have been going to Eyecare Consultants for more than a decade. My experience and the care they pr
... Show More
ovide is excellent. Appreciate your continued service you provide to the community.
- Jan. 20, 2023
The staff was very helpful and Dr. Diekema was very thorough in the eye exam and making recommendati
... Show More
ons.
- Dec. 23, 2022
Great customer service from everyone! The doctor was thorough and took her time to answer all my que
... Show More
stions. I have been going here for several years and will continue.
- Dec. 11, 2022
Professional, fast, efficient
- Nov. 17, 2022
Dr. Claire is patient through the process and really makes sure you get your prescription dialed in.
... Show More
Way to go Dr. Claire and Thank you!
- Nov. 10, 2022
Very friendly staff.
- Oct. 16, 2022
Great office! They will take their time to listen to your questions. Very thoughtful and professio
... Show More
nal.
- Oct. 10, 2022
Great staff and doctors. Very kind, educational, and made the process easy.
- Oct. 03, 2022
I've been seeing Dr. Alevras for almost ten years and highly recommend her and the entire staff. T
... Show More
hey are all friendly, helpful, accommodating, and patient with my high maintenance eyecare needs.
- Sep. 21, 2022
They do a great job.
- Sep. 02, 2022
Caring and Efficient, Would definitely recommend.
- Aug. 19, 2022
The staff and Drs. deserve a congeniality award! Very friendly and accommodating and outstanding ser
... Show More
vice ideals make for a very comfortable and enjoyable experience. -Richard
- Aug. 18, 2022
was able to get in next day over lunch - one item i didn't like was appointment was 1:30pm, I got th
... Show More
ere at 1:25 and door was locked. I get you're on lunch, but let me sit in the waiting room in the A/C. Liked an electronic medical history, easy to look up medicines for my history and other stuff (never seen that anywhere before). Enjoyed a $45 option to use a machine instead of having to dilate my eyes and go back to work - worth it. No pressure to buy glasses in the attached store - just paid and went back to work. kinda crazy I've worked nearby for 4 years and never gone because was skeptical of going to a new eye doctor- in and out in about an hour with a full medical eye exam, glasses and contacts, and i asked lots of questions. probably ideal to do the first appointment of the day or after lunch.
- Aug. 17, 2022
Dr. Alevras is a highly experienced, well-trained Doctor of Optometry. Her exams are thorough, she
... Show More
listens to concerns, and she explains information clearly. She has been my eye doctor for decades now. I only want to be seen by her for my vision care.
- Aug. 02, 2022
Jodi, the office manager, is amazing and she will answer any questions or concerns that you have. Sh
... Show More
e really cares about everyone, you will not be treated like a number in this practice. I have been a patient for a number of years and I feel very comfortable there.
- Jul. 11, 2022
Amazing customer service. We have been customers at this EyeCare Consultants location for a long tim
... Show More
e and have always been happy with service.
- Jun. 30, 2022
Everyone from the receptionist to the Eye tech to the doctor were very personable and professional.
... Show More
They explained everything to me about the tests and the health of my eyes. No pressure to purchase eyewear from them either. I appreciated that!
- Jun. 28, 2022
Amazing experience! I appreciated every interaction with all of the staff there. Everyone was profes
... Show More
sional and friendly!
- May. 09, 2022
Love this place. Prompt service, nice team members, and great in style products. I've been going to
... Show More
eye doctors for 25 years and they are some of the best that I have had the pleasure to work with! Thank you guys!
- Apr. 03, 2022
I went to four different optometrists before being referred to Dr. Alevras. She was the only one wh
... Show More
o could find a solution for me. It was a huge relief. Staff were also always polite and on point.
---
Want To See Clearly Without Contact Lenses or Glasses?
Or Want to Slow Your Child's Myopia Progression?